*NEW* Marvelous Baby Deck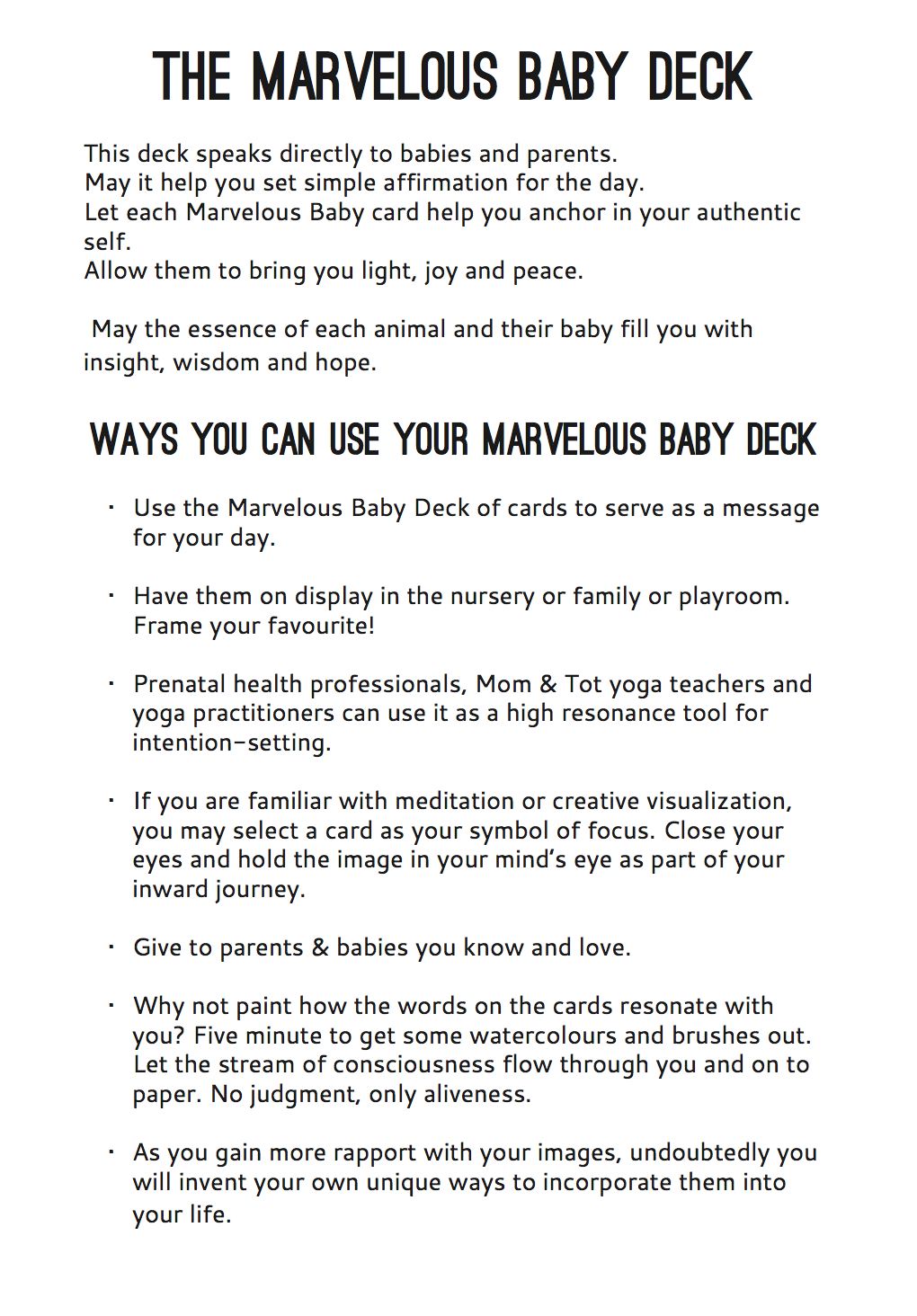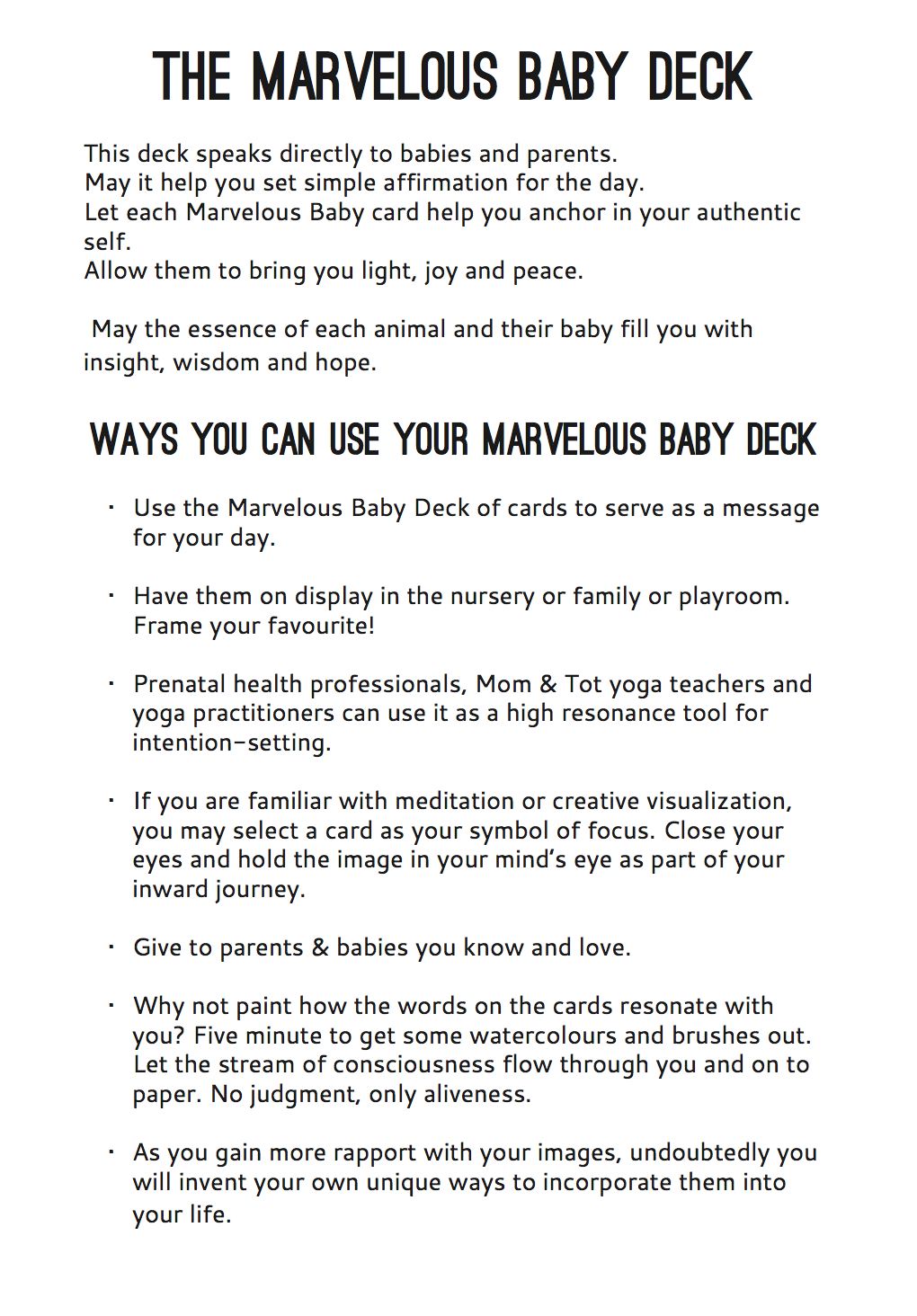 *NEW* Marvelous Baby Deck
FIRST SHIPMENT : Thursday Dec. 06th
This deck speaks directly to babies and parents.
May it help you set simple affirmation for the day.
Let each Marvelous Baby Card help you anchor in your authentic self. May the essence of each animal and there baby fill you with insight, wisdom and hope.
Have them on display in nursery or family or playroom. Frame your favourite.
Prenatal health professional, Mom & Tot yoga teachers and yoga practitioner can use it as a high resonance tools for intention setting.
Give it to parents & babies you know and love.
This deck is dedicated to the babies and parents who loves them