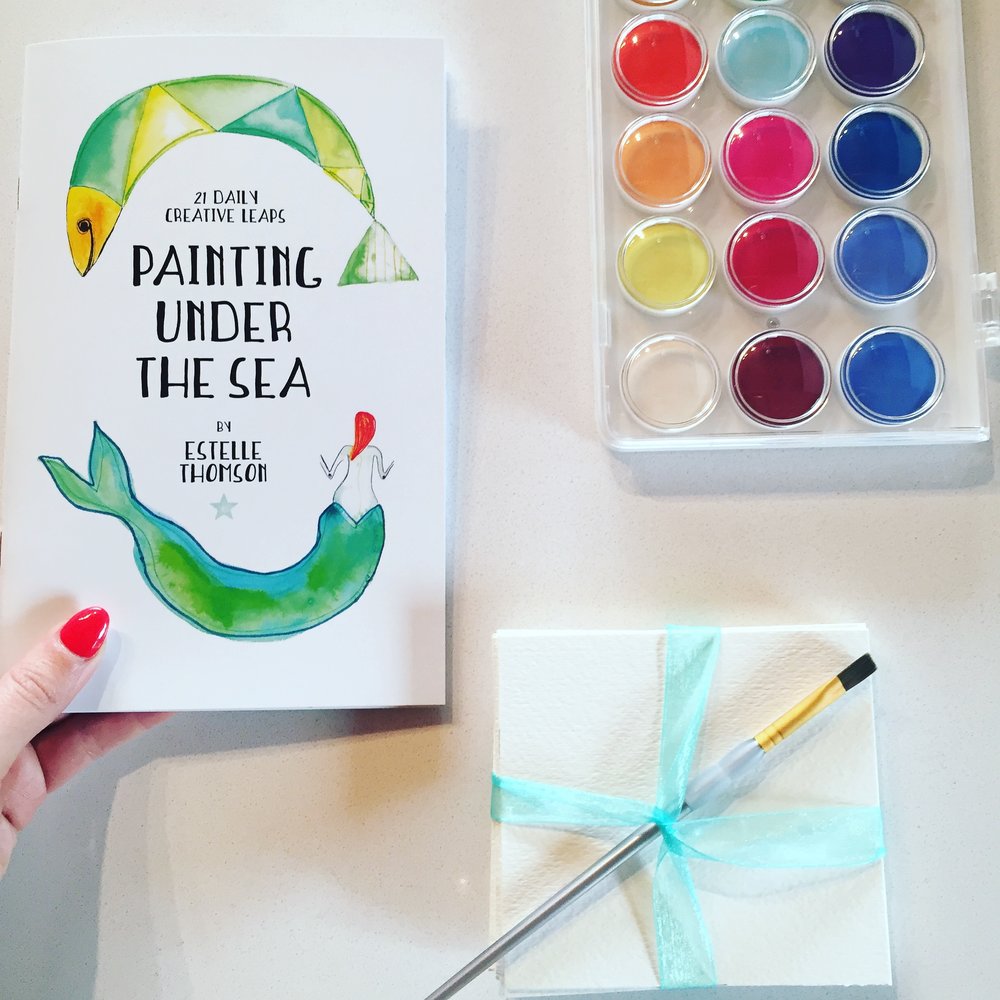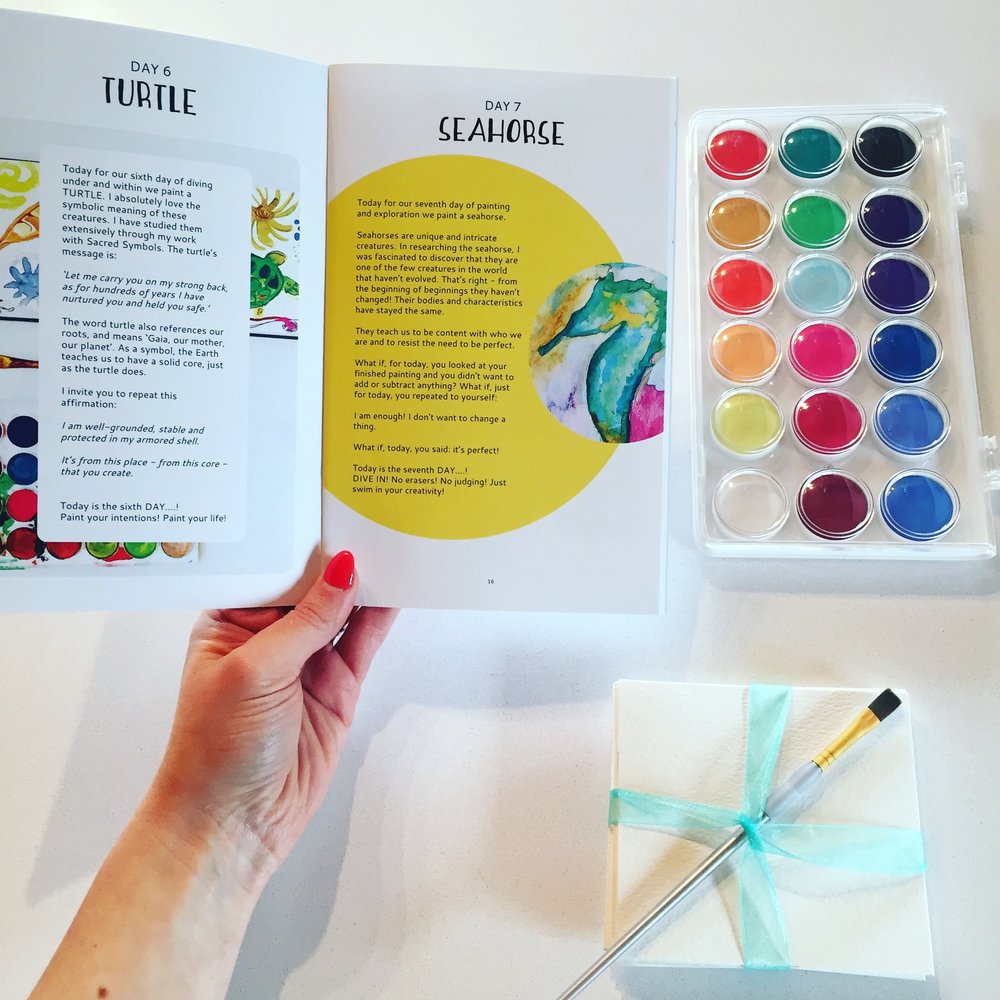 21 daily Creative Leaps
Painting Under the Sea
My first booklet '21 Daily Creative Leaps' is a colourful, playful adventure that explores inspirational and intuitive paint techniques. The booklets approaches making art has a way to be more mindfull. As the days go by, we learn hat painting is like uncovering a hidden under-the-sea garden , a magic place that resides within each aspiring artist.
I created my 21 daily of creative leaps classes and booklet because I wanted to share how art & yoga has helped me open up to life after my son Tommy passed. Soon after his passing, I knew that i was on a quest to help people (kids most importantly included!) transform their awareness and live better lives with art & yoga.
Through my life's work, my son Tommy lives on. He tinkers with kids and adult alike, learning important lesson in anchoring the self. Spreading presence and teaching presence.
The booklet is derived from my online art courses of the same name '21 Daily Creative Leaps'. In it, I encourage people with prompt and inspiration to paint in a uninterrupted flow (stream of consciousness technique) with watercolours for 5 minutes everyday for 21 days.
The online courses is popular and draw people from all over the world . The first booklet of the series is themed 'Under the Sea'. I decided to launch this one first since our love for the ocean in Nova Scotia runs deep! Numerous schools and families are in the process of doing the booklets has we speak.
My other creative playbook in the works are painting Flower Power, get the deck HERE , painting your Grief, Painting Powerful Words, painting Feminine Magic and 7-days of Painting Chakras.
Get your copy and live better life with art & yoga!
Sincerly, Estelle xo